With our smart-me M-Bus gateway you can easily read water, heat, cold water and other energy meters with the M-Bus interface automatically. You don't need to install any additional hardware, because the gateway uses the existing WLAN network.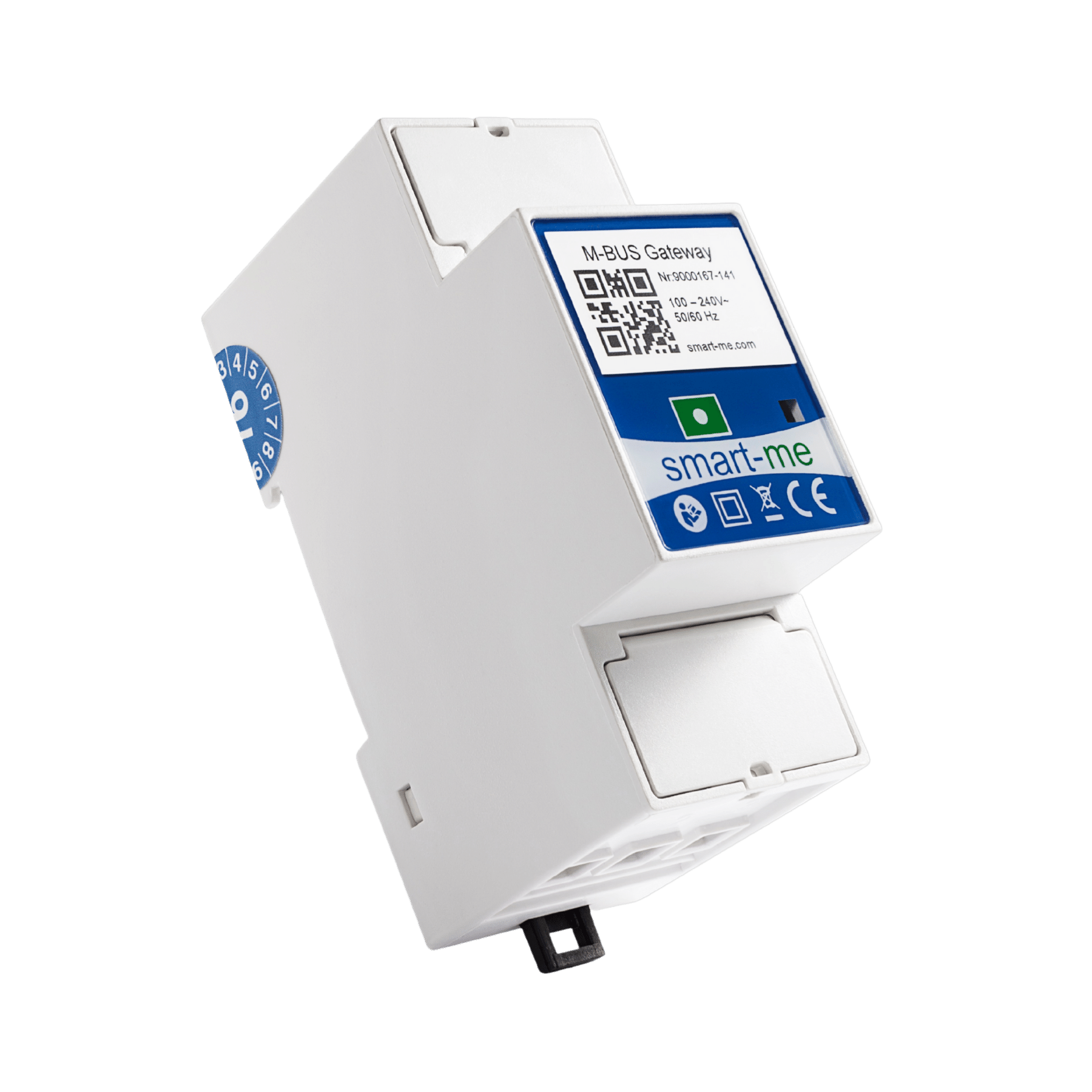 Discover the smart-me M-Bus gateway now and revolutionize your energy management. Increase efficiency, reduce costs and at the same time make a valuable contribution to environmental protection. Learn more about our solution and contact our team to discuss your individual requirements. We look forward to helping you optimize your energy consumption and provide excellent service to your customers.

Live data
Thanks to the smart-me cloud, you can access your energy data anytime, anywhere. You can monitor real-time data, analyze trends and create automated reports to make informed decisions.

Multienergy
The measurement data of your various energy sources such as water, heat, gas and temperature are transferred directly to the cloud. This gives you the option, for example, of using our smart-me billing tool to create consumption-based heating or water cost statements.

Simple
The installation and operation of our smart-me M-Bus gateway are simple and straightforward, so you can quickly benefit from the advantages of our solution.

We only sell our products to partners. Participation in the partner training makes you a smart-me partner. As a smart-me partner, you receive hardware and software from a single source. You buy directly from us and can rely on our support.