The smart-me cloud offers the possibility to monitor meter data of all energy sources in real time. Our meters connect to the cloud via WLAN. Third-party meters can also be integrated into the smart-me Cloud.

Multi-Energy - electricity, heat, water, gas
Display of active and apparent energy, active power, current, voltage, power factor, switching status, status of inputs and outputs. Integrate all energy types such as gas, water, heat, etc.

Transparent
Visibility in real time from anywhere in the world. The system is robust to connectivity interruptions, can operate autonomously, and stores data for months if needed. Once the connection is restored, the system automatically resynchronizes.

Automated
Automate processes and digitize your energy cost billing. Once configured, the energy cost statements are created and sent automatically.
How our smart metering technology works
Our smart meters record energy consumption in real time. This data is transmitted to the smart-me cloud via WLAN. You can access this data in real time in the web portal. The data is presented in the form of clear graphics and dashboards. The collected energy data is analyzed to identify consumption patterns, peak loads, inefficient devices or areas. This allows you to understand energy consumption and take action to improve energy efficiency.
In addition, our web portal also provides a billing tool. You set the tariffs for electricity, heat, water, gas there yourself. You can also create virtual tariffs, for example a solar or battery tariff. In addition, it is possible to add other costs to the energy bill.
smart-me devices record the consumption data of all energy sources.
This data can be accessed online at any time. Users receive visualizations, the ability to optimize their own consumption through smart rules and create their own energy bill.
The open interfaces also enable uncomplicated export to a software program of choice. Smart energy devices can also be connected to our system via an API.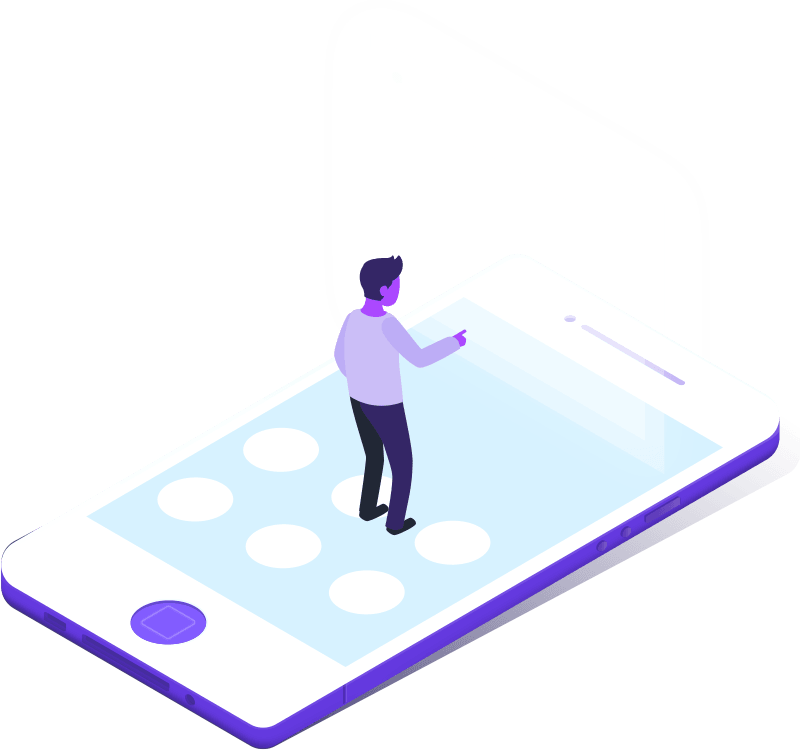 We only sell our products to specialist partners. Attending the partner training makes you a smart-me partner. As a smart-me partner, you get hardware and software from a single source. You buy directly from us and can rely on the support of our support.

All smart-me energy meters communicate with the smart-me cloud via WLAN.
The installation of our energy meters is simple and does not require extensive cabling, because WLAN is often standard in equipment rooms or at least easy to install. Our devices can be put into operation in a short time.
The WLAN cloud connection also allows real-time transmission and processing of the measurement data in the cloud. Users can monitor their energy consumption data in real time, which leads to a better understanding of energy consumption and, if necessary, a quick response to deviations or problems. This is because the WLAN connection enables remote access to the energy meters via the Internet. Users can access their measurement data from anywhere in the world and control the devices if necessary, e.g. to optimize energy consumption.
Through the direct connection to the cloud, the measurement data can also be billed automatically. This makes energy cost billing much easier and reduces potential errors in manual data collection.
In addition, firmware updates can be easily transferred to the energy meters via the cloud. This allows the devices to be kept up to date and, if necessary, equipped with new functions.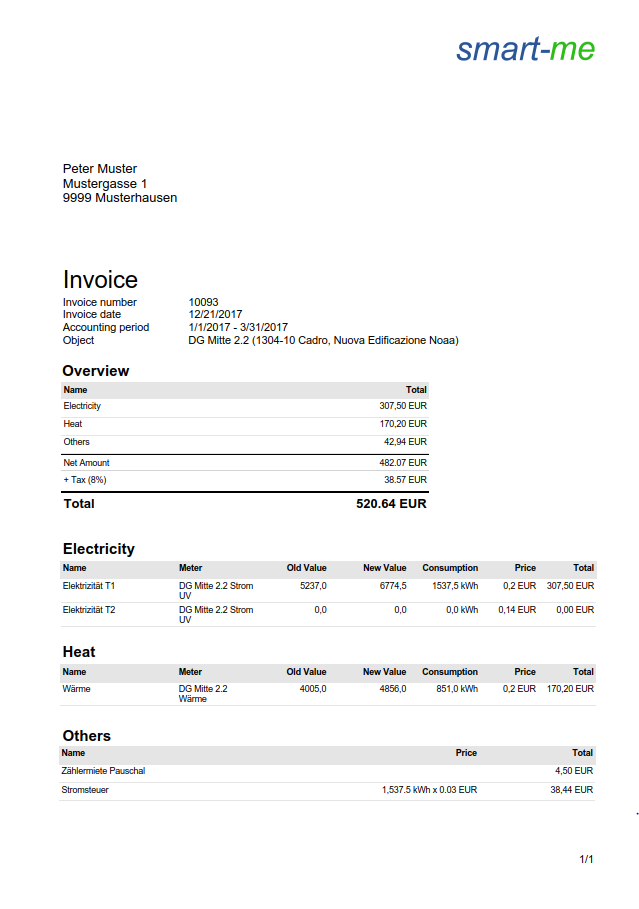 The smart-me energy meters are MID certified.
The Measuring Instruments Directive (MID) is a European legal regulation that defines the requirements for measuring instruments. It is there to ensure the accuracy and reliability of measurements and to ensure consumer protection. The use of MID-certified energy measuring devices is required by law in many areas of application. This is also the case in associations for self-consumption (ZEV) and tenant electricity projects.
MID-certified energy meters have undergone thorough testing and calibration to ensure that they provide accurate measurements. This is especially important in ZEV and tenant power projects, as the measurements form the basis for distribution and billing of self-generated electricity between participants.
MID certification ensures a high level of transparency and trustworthiness, as all parties involved know that the measurements are carried out according to standardized and tested procedures.
Integrate water, heat, gas and charging power
Our multi-energy energy management system makes it possible to combine all types of energy and efficiently monitor, analyze and optimize their use. The M-Bus Gateway brings heat, cooling, water and gas meters into the cloud. Integrating different types of energy helps reduce energy consumption, lower costs, reduce carbon footprint and improve energy efficiency.
Our multi-energy energy management solution is particularly useful for complex environments and industrial companies that want to use and optimize different types of energy to achieve their sustainability goals.
You are welcome to send us your request using the form below.